We were enjoying an afternoon and evening with friends yesterday. The kids were swimming. It was a typical, hot summer Central Texas day. Then the clouds rolled in and by dusk we had a nice sprinkle.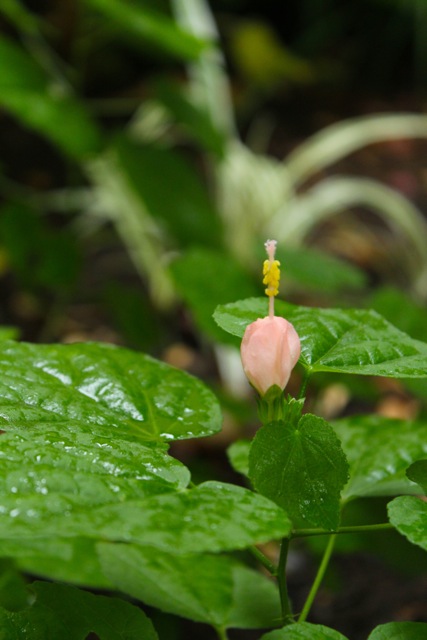 After the nice little shower, we watched the weather forecast and were thrilled to see a chance of rain every day next week. I woke this morning to the plink, plink, plink of raindrops on the roof.
The plants are eagerly drinking in every drop.
This Pam's pink turk's cap, planted in almost full shade by the front door, looked so pretty with a soft, new bloom and a glistening coat of rain on her leaves.
I hope there is rain in your forecast.