The last stop on the Seattle Fling was as fabulous as each of the previous outings. The entire trip just kept getting better and better. We got to tour the beautiful display gardens of Dragonfly Farms and nursery and look through their amazing plants. Heidi Kaster of Dragonfly Farms & Nursery was our garden hostess with the mostest.
Some bloggers were able to take plants home with them because they'd driven. And some bloggers who'd flown to Seattle packed their suitcases full of dirt and botanical booty and crossed their fingers that the plants would survive. I was lucky; Jenny of Rock Rose and her husband were camping and my plants were treated to a scenic drive across the countryside in their airstream camper before making their way here with Jenny yesterday!
The display gardens meandered all around the large nursery and house, delighting us with secret pathways and unique garden art at every turn.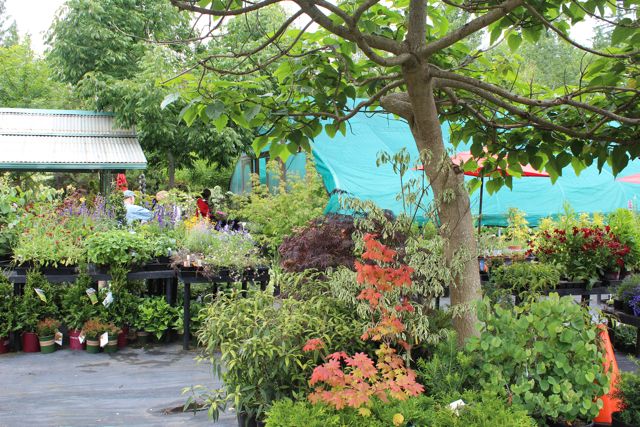 Panning the nursery tables, so many colorful plants invited us in to browse.
There were many beauties I would have loved to take home with me like these Dahlias.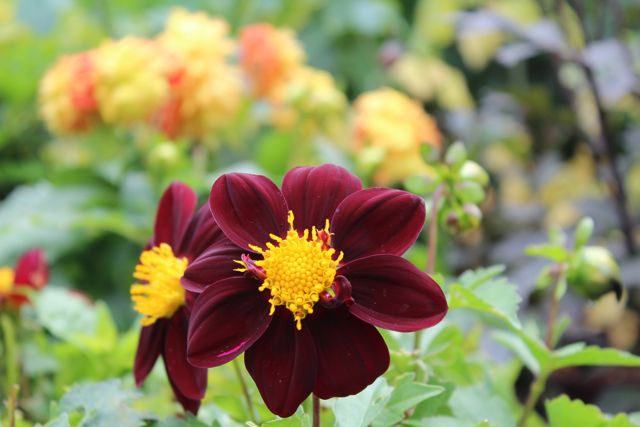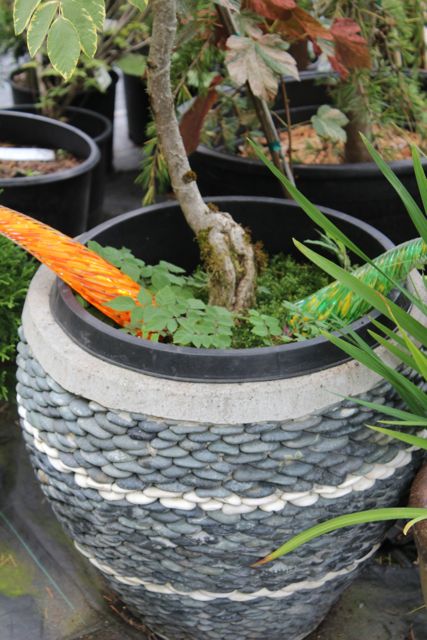 The intricate pattern on this pottery caught my eye. Isn't it cool?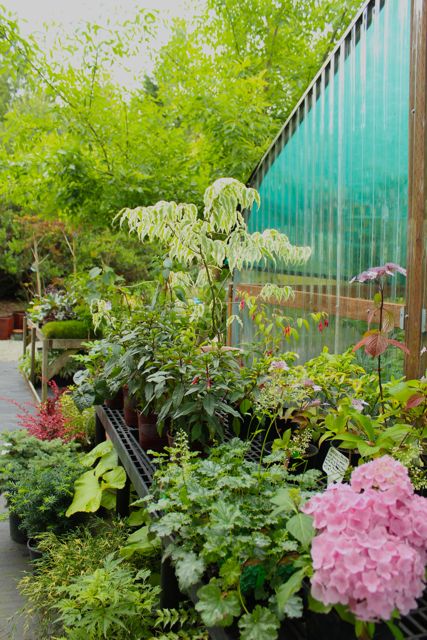 Plants and pots and trees… oh my!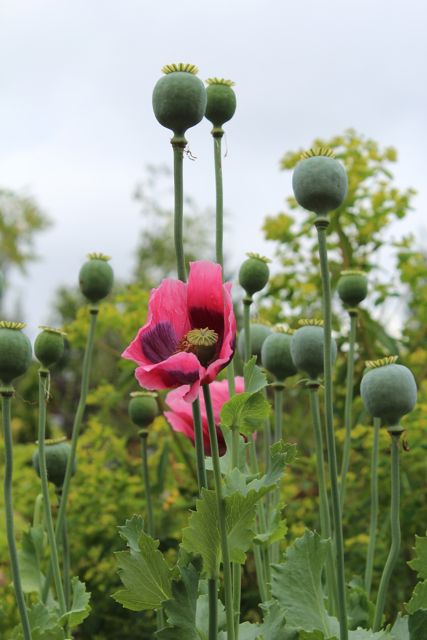 There were many fabulous specimens through out the display gardens, like this poppy.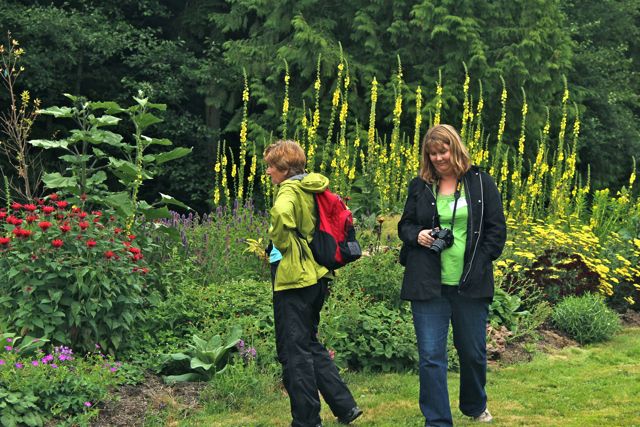 Intent on finding the next brilliant photo, bloggers Jenny of Rock Rose and Pam of Digging troll the eye candy.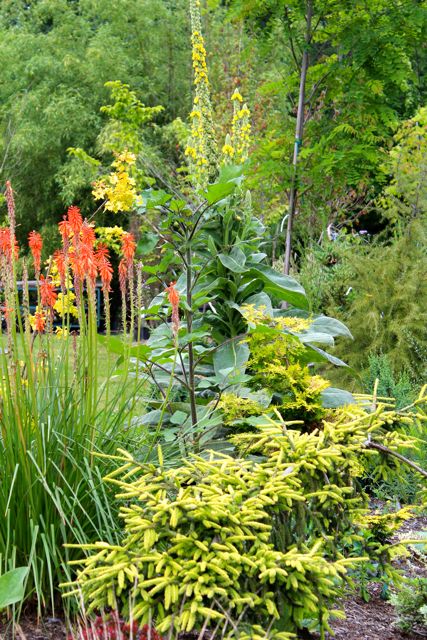 So many majestic plants provided vertical interest in the garden.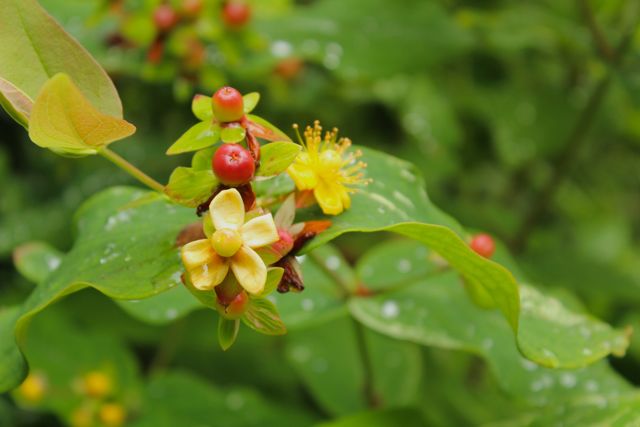 I wish I knew the name of this luscious little blossom and its berry neighbor.


The Clematis in the PNW were all blooming their little heads of while we were there, thanks to a cool, wet spring. I was glad to see them before I had to return home to my brown, crispy ones.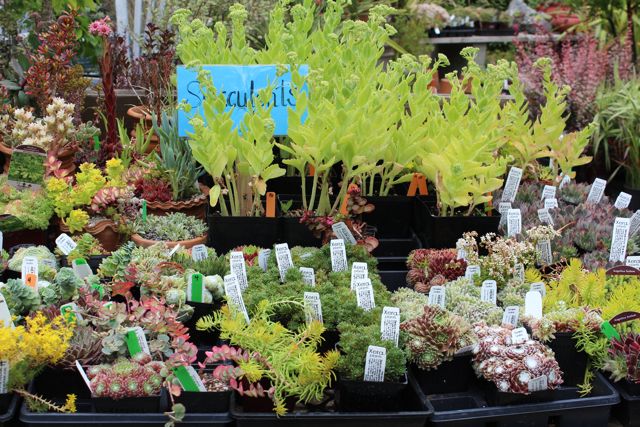 What a selection of succulents! Now THIS table was really hard to pass up.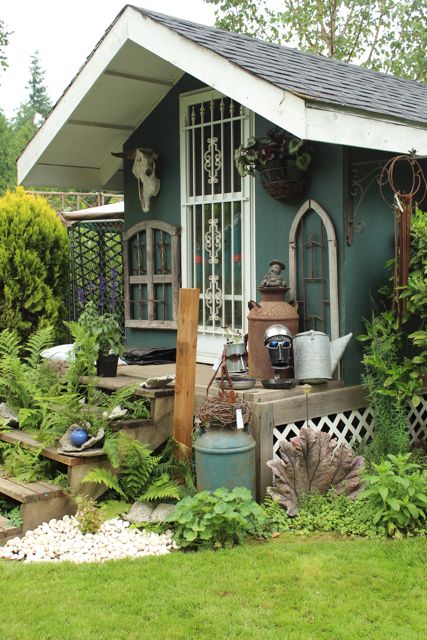 This quaint shed with its assortment of garden decor was inspiring. Now, garden "stuff" I could put in my suitcase!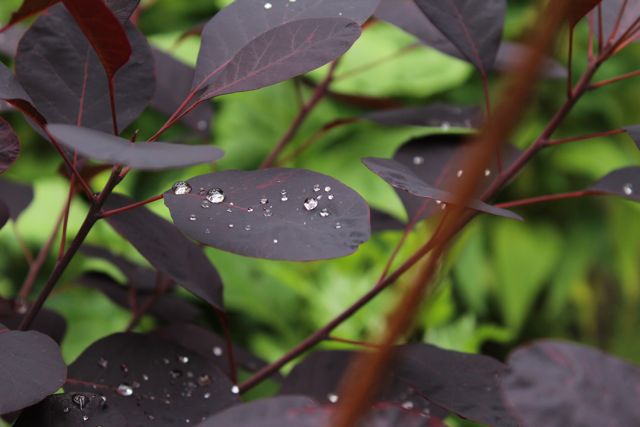 The earlier rains of the day left the gardens dewy with droplets of rain.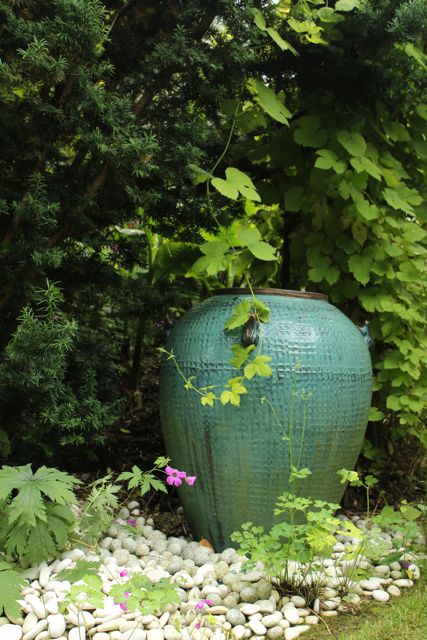 This huge vase, tucked into a nook in the garden, makes for a fabulous focal point for visitors coming down the path.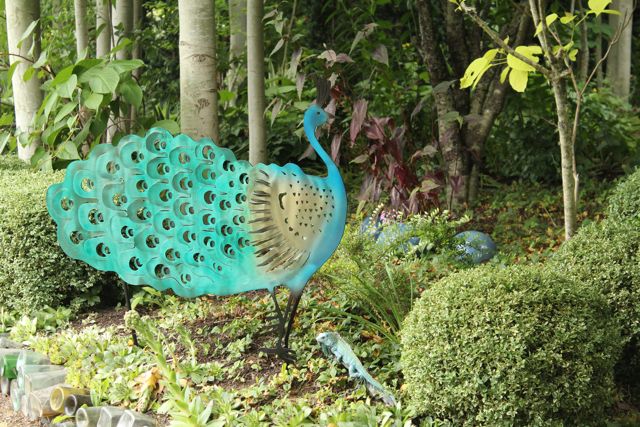 Even exotic animals graced the display gardens.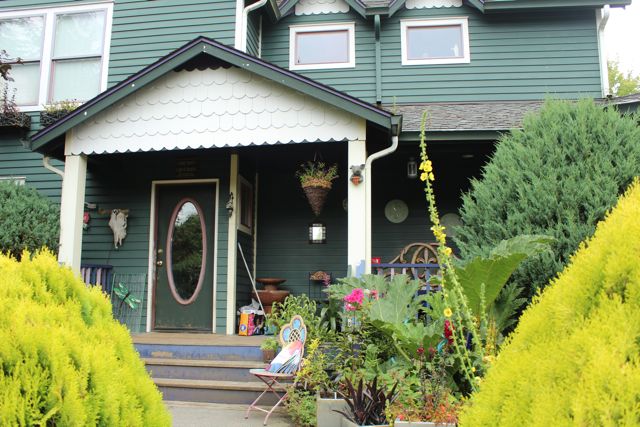 The house hidden behind the display gardens is as whimsical and entertaining as the rest of the nursery.
After shopping and touring, we were all treated to the wonderful Punch Drunk in Love with the PNW happy hour. Our hosts, Proven Winners, put out a spread of food, blackberry punch cocktails and gave away their new Blackberry Punch Calibrachoa, which has been voted one of Sunset Magazine's "25 Hot Plants to Grow Now."
It was great to see the sun come out after our rainy morning at the Bloedel Reserve, and to relax with our hosts and blogging friends one last time before venturing back on the ferry and back to reality on Tuesday.