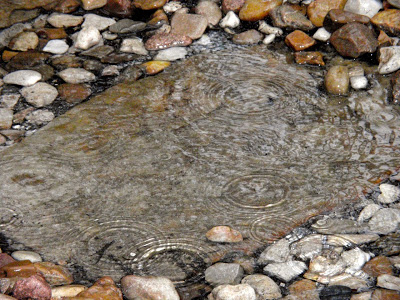 This morning we were so lucky to get a nice, steady, heavy, WET rain for hours. At my house in far Southwest Austin, I have had 1.28 inches so far.
It's been a delightful day – spent indoors — knowing that Mother Nature was taking great care of the garden outside.
Now I'm nesting on this rainy day, and instead of thinking of all the garden chores and projects I should be working on, I'm thinking about all the closets and drawers I should be cleaning out!
But that rain, it's a beautiful sight.

This was an amazing sight this weekend on my front window. This Polyphemus moth, ID'd by my friend and neighbor, has been hanging around my entry way and my Loquat tree for several days. He's HUGE! And I was glad to get to snap a photo of him.