This Golden picture of lusciousness is the first harvest of my zucchini and straight-neck squash.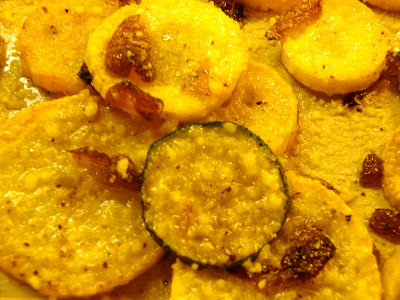 I sauteed several small squashed in a pan with onions and olive oil, seasoned with sea salt, pepper, and a few twists from my dried porcini mushroom mill.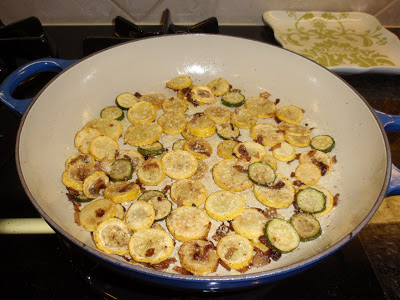 Then sprinkled a little parmesan cheese on the top to finish it. It was delicious.
There are several other things in the vegetable garden that aren't quite ready yet, but promise goodness yet to come.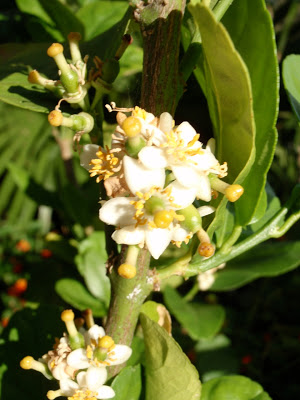 The recent rains have the lime tree bursting with blooms and itty-bitty limes.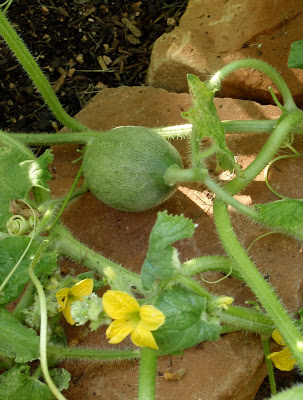 The canteloupe given to me by Meredith, of Great Stems, is going like gangbusters and nestled down among the dozens of pretty yellow blooms, one happy little canteloupe.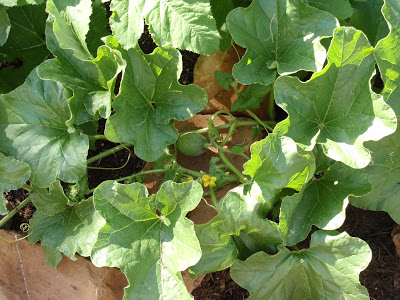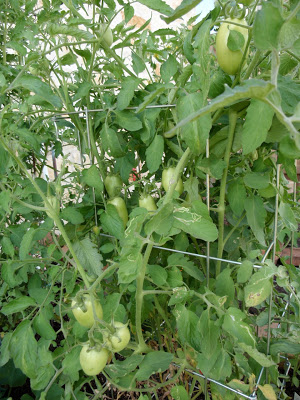 And of all my tomato plants, this one is the furthest along. It's a Via Italia, a roma tomato that I bought at the Natural Gardener, planted with the canteloupe, squash and celeriac on August 10th. There are a few other tiny tomatoes on the other plants, but they look like little buttons for now, so we'll wait to profile them!