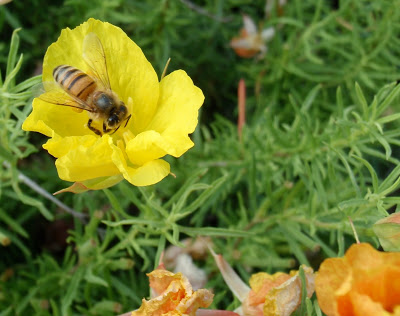 In spite of the sweltering heat here in Central Texas, and with some irrigation and some hand-watering along the way, many things are still blooming in my Austin garden.
Thank goodness for the macro lens (and my brand new camera – more about that later in the week), which allows me to edit some of the crispy edges and fried leaves out of these shots.
So, here's my contribution to Carol of May Dreams Gardens' Garden Bloggers Bloom Day.
And because there are so many to name, I will only be listing common names! (I know, I'm being lazy, but heck – I can barely be motivated to water these days!)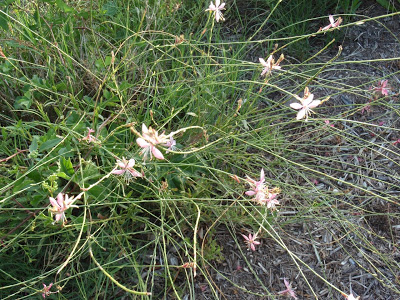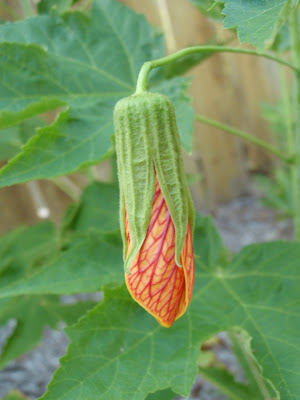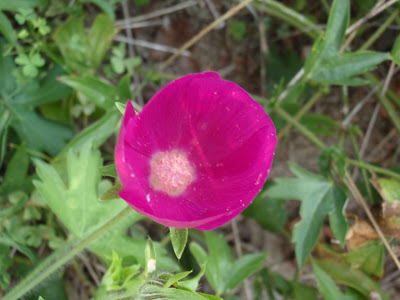 Winecup — yes, STILL blooming – can you believe it? Never experienced this before!