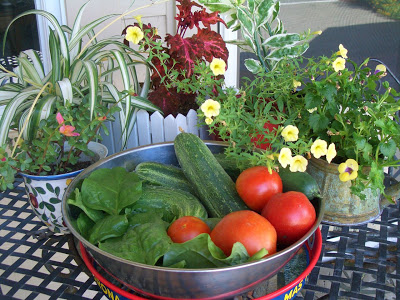 In spite of the close to 100-degree heat in which I was hunched over to pick these little lovelies, I'm thrilled to have this beautiful bounty.
And, given the current tomato scare, I'm so pleased to have my own little orbs to eat! I think my dinner tonight will be a lovely spinach salad with tomatoes and cucumbers.
What's ready to pick in your veggie garden today?